Get out & about in Upper Teesdale
"...this is a place to linger, to rest awhile in sylvan sweetnesss, and dream."
A. Wainwright, "Pennine Way Companion"; writing on Upper Teesdale
Upper Teesdale is a unique and enchanting natural environment. The views are stunning and the fauna and flora are diverse and abundant, with plants and wild flowers species such as the stunning Spring Gentian that are unique to Teesdale. This is due to the area's remarkable geological formations; the ramparts of the Whin Sill (a huge edifice of volcanic rock) down which flows the River Tees in great steps producing dramatic waterfalls such as High Force, England's largest waterfall. This special earth heritage has earned the area the status of the first 'UNESCO European and Global Geopark'.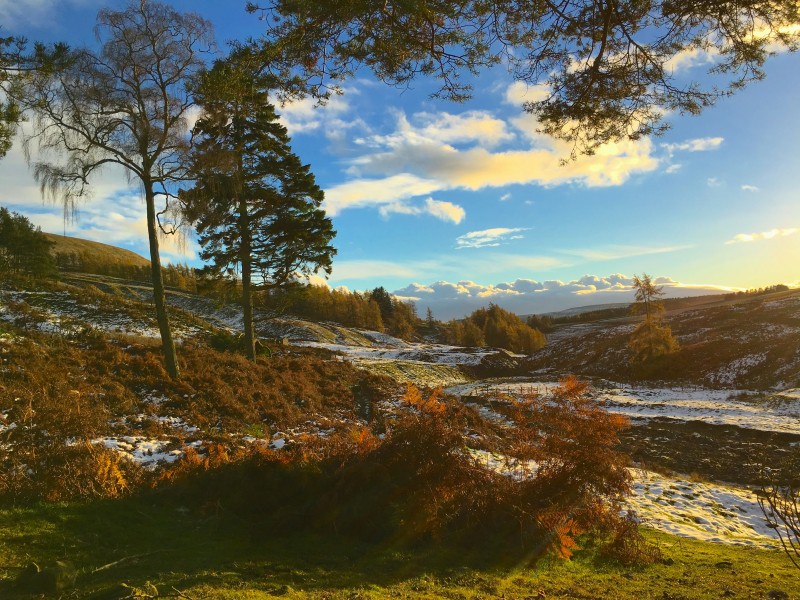 Teesdale is also a large part of the North Pennines Area of Outstanding Natural Beauty and is one of the famous Durham Dales. The Upper Teesdale Moor House National Nature Reserve is one of England's largest nature reserves, populated by Black Grouse, thousands of waders, Red Kites, Merlin, and so much more.
This region has so much to offer. Obviously the High Pennines are excellent walking country, but the area is also ideal for other outdoor activities. The Tees is renowned for canoeing and kayaking. Some of the reservoirs are stocked with fish and provide a great days sport. Other reservoirs such as Hury and Cow Green are well known for the quality of their native Brown Trout. The Tees is a great river to fish for Trout, graylin and Salmon. See our "Useful Links" page to find futher information.
Hamsterley Forest is an ideal spot for Horse riding and pony trekking and it also has a number of world-class mountain bike trails for all abilities. There is so much to do in the area; please see our "Useful Links" page to find out more.
Nearby attractions include High Force (England's largest waterfall), Low Force, Cauldron Snout (England's largest cascade), Raby Castle, Barnard Castle, Bowes Castle, Brough Castle, Egglestone Abbey, the Killhope Wheel Lead Mining Centre, and the world famous Bowes Museum. For more information about the area, you can visit; www.upperteesdale.co.uk
Located in the quaint and pretty Dales village of Middleton-in-Teesdale in the heart of the Durham Dales near Barnard Castle at the gateway to the North Pennines AONB Area of Outstanding Natural Beauty and on the edge of Northumbria in what was historically the most northerly of the North Yorkshire Dales and National Park.