Walking in Upper Teesdale
"Always tarry long in the presence of beauty, for so much in life is barren...this is a place to linger, to rest awhile in sylvan sweetnesss, and dream."
A. Wainwright, "Pennine Way Companion"; writing on Upper Teesdale
Teesdale is really magnificent walking country, whether you want to go for a relaxed riverside stroll or a more bracing hike, there are numerous footpaths and public rights of way to be explored.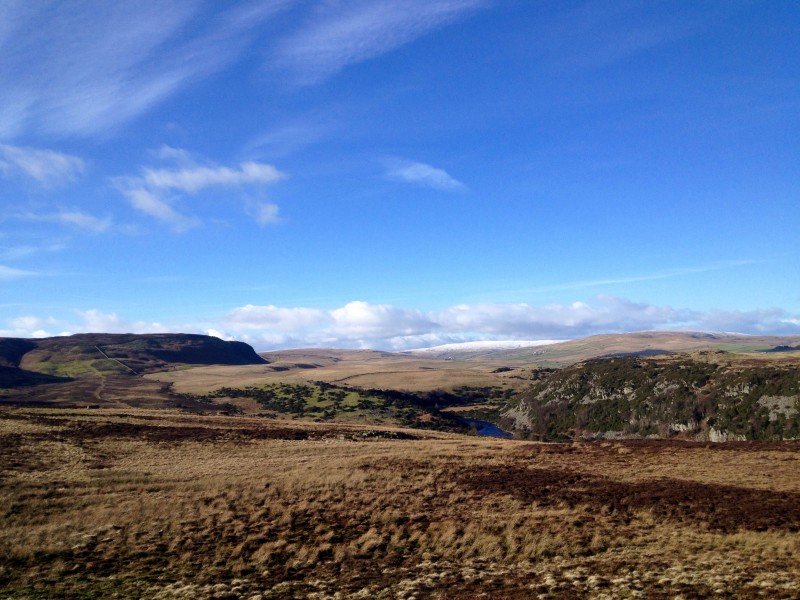 Two long distance footpaths pass through Middleton-in-Teesdale: the famous Pennine Way and the Teesdale Way. The northwards stretch of both is a beautiful walk along the River Tees taking in Low Force and High Force waterfalls and then on to Cauldron Snout; Englands largest cascade. Further on the same path High Cup Nick is an awe-inspiring must-see, often referred to as the Grand Canyon of North East England.
Down in the valley; the hay meadows in Teesdale are left uncut until summer to maintain a rich and beautiful diversity of wild flowers. Higher up; spectacular expanses of purple-brown moors.
Teesdale is one of England's most sparsely populated rural regions, plus it is still relatively undiscovered. You can head out into the glorious countryside of Upper Teesdale and there's a good chance you won't see another person. You really can get away from it all!
We have a great "Walks of Discovery" guide available at the hotel, featuring 12 circular walks, from just over a mile to 11 miles, that can be commenced and finished at our front door. Ask at the hotel, purchase when you book online or visit www.discoveryguides.co.uk
Located in the quaint and pretty Dales village of Middleton-in-Teesdale in the heart of the Durham Dales near Barnard Castle at the gateway to the North Pennines AONB Area of Outstanding Natural Beauty and on the edge of Northumbria in what was historically the most northerly of the North Yorkshire Dales and National Park.